Summer 2018, London, UK, Perfect Octave partner with SoundMachine and Sonos to provide curated music for Magnum Pleasure Store, London.
Taking its signature chocolate ice cream brand to the next level at its Pleasure Stores, Unilever's global strategy for the Magnum brand extends to key cities across the globe, including New York, London and Singapore.
The Magnum Pleasure Store pop-up experience allows Pleasure Seekers for Unilever's chocolate ice-cream brand to make their own unique Magnum creations with choices of toppings and chocolate.
The London pop-up store, open in the very heart of London from June through to September, celebrates Magnum's attitude to Take Pleasure Seriously and showcases its position as experts in luxury ice-cream craftsmanship. Visitors create and customise their own eye-catching ice-creams, crafted in-store by Magnum's Pleasure Makers, from a wide range of ingredients and toppings, including rose petals and black lava sea salt.
Perfect Octave collaborated with SoundMachine and Sonos to provide a very high-end, hardware and software, music solution for the London store to meet Magnum's brand requirements. Perfect Octave is the exclusive partner for SoundMachine in the UK.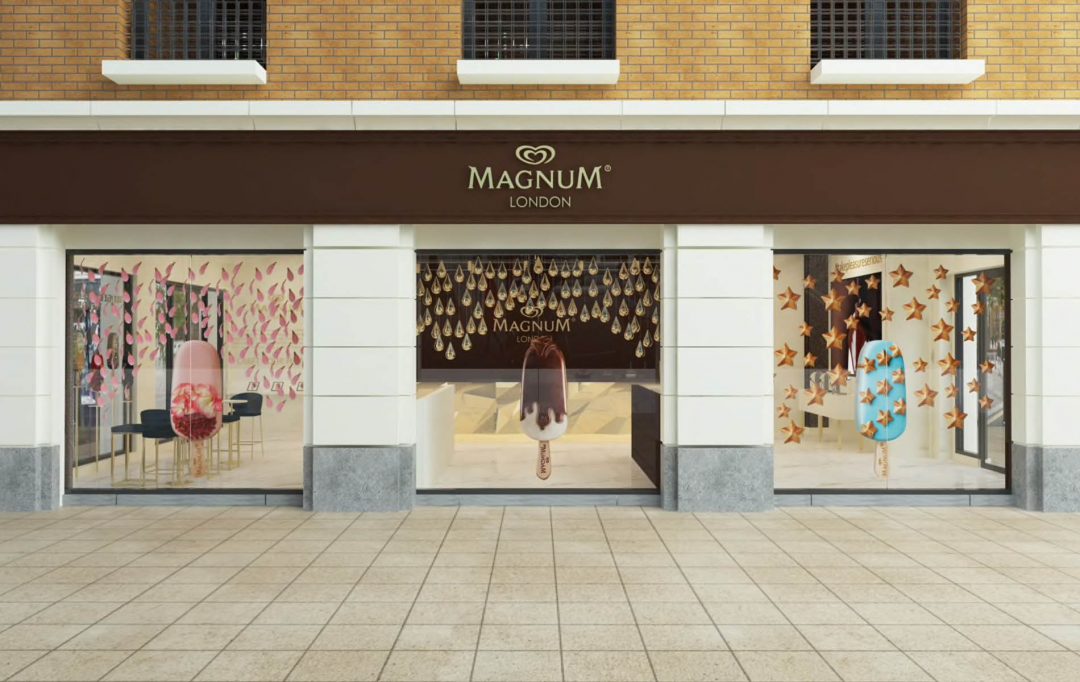 The Pleasure Store initiative is centred on tailored product experiences, experiences in which in-store music plays a key role. At a fundamental level, Magnum requires music reflecting its brand: premium, luxury and playful ice cream that isn't overly sweet.
The Pleasure Store also needs music for two distinct spaces: one upstairs and one downstairs. The upstairs space is a higher-volume, modern interpretation of the traditional ice cream experience, where customers design their custom Magnum and take it out to the streets to continue with their day.
The downstairs space, is a lounge for masterclasses, where music must accompany this purpose. The music curation challenge is to tie both concepts under the same brand, creating different dynamics in the same premium and sophisticated environment.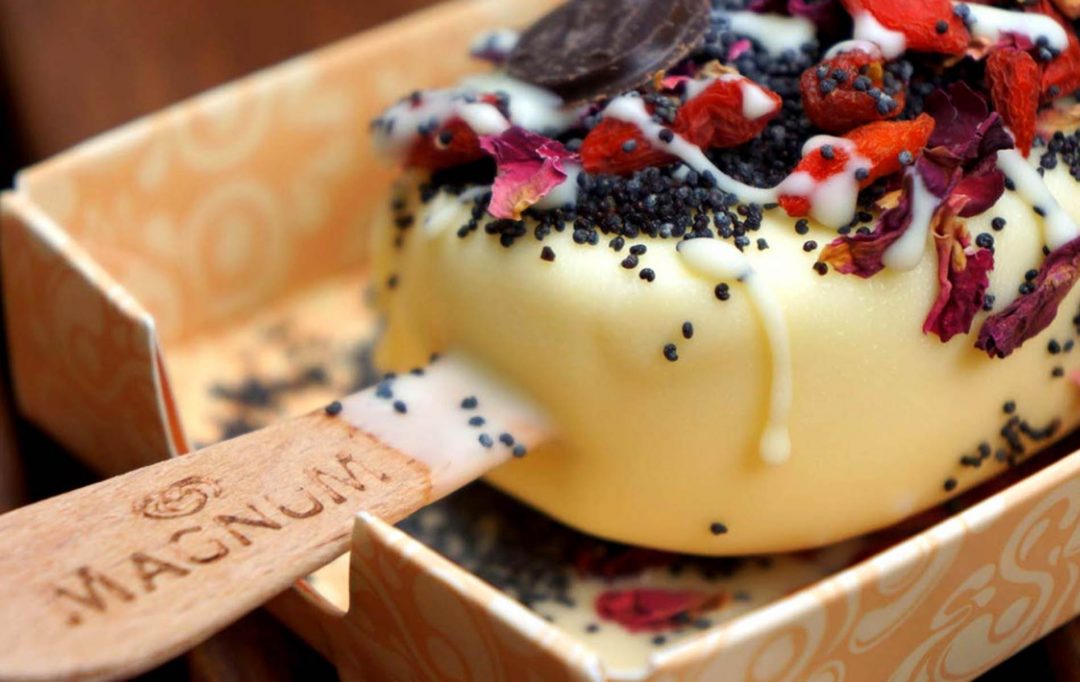 "Music is a key element of the Magnum Pleasure Store experience", says Alix Colin, Magnum UK Brand Manager. "It must reflect the indulgence and sophistication of the product and the brand as our consumers step into the store where they are invited to Take Pleasure Seriously, whether it is by customising their own ice creams or indulging in one of our in-store events."
The SoundMachine Solution
After considering Magnum's needs, the solution involves bringing cohesion to the space as a whole. The playful but sophisticated atmosphere is anchored by pop music, with the playlist for upstairs using modern, upbeat pop, creating a refined yet lively environment to match the playful attitude of Pleasure Makers behind the bar.
The downstairs playlist is more relaxed and intimate as Magnum invites Pleasure Seekers to a special VIP experience, the Chef's Table. Touches of Pop R&B and underground electronic artists who play with pop elements or are on the cusp of pop stardom, are intertwined with artists like Flume, Cut Copy or Mount Kimble, inviting people to stay in, pay attention to their activities and just enjoy themselves.
Whilst the playlist is made of upbeat pop sounds, Magnum chose to stay away from top charts tunes, to keep a sense of sophistication and luxury. The store is open seven days a week during the pop-up campaign, so it so important the playlist is extensive.
"More is definitely an important thing when it comes to in-store music" says Elliot Nortey, store manager at Magnum's Pleasure Store, London,"This way we keep customers happy, but also keep staff happy and motivated throughout the day."
The playlist curated by SoundMachine contains more than 1000 songs in each of the spaces, which translates to more than two days of continuous, uninterrupted music, without repetition, if played for 24 hours of the day.
Ian Graham, Managing Director for Perfect Octave adds, "The collaboration at Magnum's Pleasure Store, London is our first with SoundMachine since our exclusive partnership announcement in the UK. It is great to work on creative, exciting concept stores with them, providing business music systems and we look forward to collaborating with SoundMachine on their future global projects in the UK".